21 Jun 2021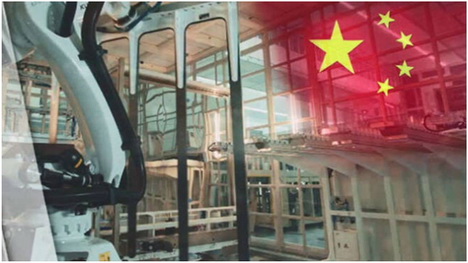 Market research firm CEO Score recently analyzed 113 enterprises that constitute the top 500 South Korean enterprises and have manufacturing subsidiaries in China and announced on June 16 that the 320 subsidiaries' annual sales dropped 27.5 percent from 143.3916 trillion won in 2016 to 103.9825 trillion won in 2020 due to factors such as China's THAAD retaliation, U.S.-China trade disputes, and relocation attributable to a decline in the competitiveness of China's manufacturing sector.
In the automobile and auto parts industry, the combined sales of 99 companies more than halved from 54.748 trillion won to 22.3104 trillion won in that period. Specifically, the sales of Hyundai Motor Company and Kia plunged from approximately 30 trillion won to slightly over 10.46 trillion won and those of 97 auto parts suppliers dropped from 24.8197 trillion won to 11.8488 trillion won.
In IT, electrical and electronics, the total sales of 59 companies fell 18.6 percent to 51.653 trillion won. This has to do with the fact that Samsung Electronics and LG Electronics no longer produce smartphones in China. Samsung Electronics Tianjin and Suzhou, whose sales amounted to 6,963.9 billion won and 12,971.5 billion won in 2016, stopped their smartphone production in 2018 and 2019, respectively. LG Electronics China's annual sales exceeded 2.969 trillion won in 2016 but LG Electronics recently withdrew from the global smartphone market.
In the daily necessities industry, the local sales of South Korean companies doing business in China fell 26.9 percent to 2,849.2 billion won from 2016 to last year. Especially, the annual sales of E-Land World's three local subsidiaries dropped from 2,173.8 billion won to 1,089.5 billion won.
On the other hand, the sales of local subsidiaries increased in the five industries of petrochemical, shipbuilding-machinery-equipment, steel, pharmaceutical, and food-beverage.
In petrochemical, the sales increased 4,054.1 billion won and this was led by SK Global Chemical and LG Chem, whose subsidiaries in China increased their sales by 2,846.1 billion won and 995.5 billion won, respectively. The sales increased 1,364.1 billion won in shipbuilding-machinery-equipment, 516.3 billion won in steel, 17.5 billion won in pharmaceutical and 1.1 billion won in food and beverage.
It is Samsung Electronics that showed the steepest decline in local sales in that period. Specifically, Samsung Electronics China's annual sales plummeted from 24,087.6 billion won to 5,321.3 billion won from 2016 to 2020. Although its semiconductor-related sales increased from 4,152.1 billion won to 5,321.3 billion won, the smartphone factor more than offset the increase.
The second to fourth are Hyundai Motor Company, Hyundai Mobis and Kia. Their local sales dropped 65.9 percent (13,255.8 billion won), 73.3 percent (6,503.2 billion won) and 63.4 percent (6,210.9 billion won), respectively. The annual sales of Samsung Display China fell 16.1 percent (1,732.7 billion won).
In contrast, seven enterprises boosted their sales in China by more than one trillion won each. For example, those of LG Energy Solution's five local subsidiaries jumped from 2,416.7 billion won to 5,758.3 billion won. SK Global Chemical, Samsung SDI, SK Hynix, POSCO, Doosan Infracore and LG Display increased theirs by more than 2.84 trillion won, 2.77 trillion won, 2.25 trillion won, 1.11 trillion won, 1.06 trillion won and 1.005 trillion won, respectively.